Adventure holidays sound great but for those who have children they can be very difficult, particularly when planning activities. However, there are some adventure holidays that have activities that are suitable for all the family.
Kids can learn about animals and conservation on a safari. Consider a trip to South Africa but opt for a smaller national park than Kruger. In Kwazulu Natal there are a number of different parks where kids can get close to animals without dealing with the crowds.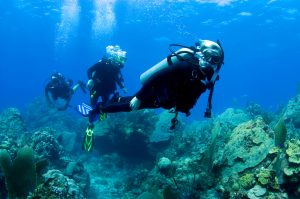 A camping trip in America's south-west is also a good option. Kids love the basic nature of camping as it is a very different way of living. Taking the trip in a small group gives the opportunity to visit no less than five national parks. Monument Valley, the Grand Canyon and the Valley of Fire could all be on the list of destinations. Water sports and horse riding are options when it comes to activities.
Embracing another culture is a great way to stimulate a child's imagination and this can be done in Sri Lanka. Kids get to visit World Heritage sites as well as elephant orphanages. Trips can be taken with a personal guide and sites that are worth a visit include the tea plantations and the national parks.
A trip to Iceland is one that no member of the family will ever forget. Winter is a great time to visit. The thermal hot springs, geysers and mud pools are a big draw for tourists but not as big a draw as the Northern Lights. This natural light show is spectacular and once seen, it is never forgotten. Iceland also has plenty of museums where the kids can learn more about the history of this fascinating country.