A trip to Europe is always an exciting time, particularly for those who choose to do something a little difference instead of the usual tourist activities. From hiking to white-water rafting, there is something for every adrenaline junkie here.
Horse-riding in Turkey
The region of Cappadocia in Turkey was once referred to by the Persians as 'the land of beautiful horses'. The region is home to wild mountain ponies and the landscape is ideal for those who want to spend a little time exploring on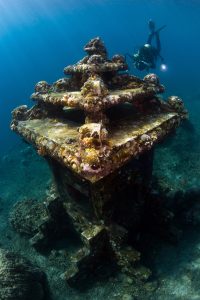 horseback. Tourists who want to explore this way can find themselves cantering along the valley floors and exploring the remote villages. On a horse-riding holiday here, tourists can find themselves camping in tipis and spending hours each day in the saddle.
Walking the Via Dinarica in the Balkans
The Via Dinarica is a 1000km trail that runs from the Dinaric Alps in Slovenia through Croatia, Bosnia, Serbia, Montenegro and Albania, finally finishing up in Macedonia. There are different rails that can be used. The White Trail runs through the high mountains while the Green Trail is considered to be ideal for cyclists. The Blue Trail takes in the Dalmation Coast and is thought to be the easiest of the three. Tourists can follow the trail alone or take one of the guided tours.
Sea kayaking in Estonia
The Baltic coast of Estonia is a very unspoilt part of the country. There are more than 1500 islands here and many of these were used for military testing in the 1950s by the Russians. These days they have become wildlife havens and visitors can go from one to another by kayak. Group trips are often the best option as they come with a guide. There is also the option to do a little scuba diving on some trips.
Mountain hiking in Slovakia
Mountain hiking is not for the faint-hearted but it makes for a great adventure holiday. There are lots of different mountain ranges in Europe but for those who want to avoid the expense of areas such as the Alps, the High Tatra mountains in Slovakia are a great option. These mountains create a border with Poland and there are many impressive peaks as well as green valleys and calm lakes. Trips here can be taken independently but there are guided tours that could prove to be a great option for those who want to meet new people. However, the walking is for a minimum of eight hours each day and everyone has to carry their own backpack!